I am so excited to finally announce my Spring 2022 studio collection. 



Cherry Blossom

White Door Interior
Bohemian Egg Chair
A bright and airy interior set with big pastel eggs - perfect for Easter Sunday best - or a naked baby auditioning for the Cadbury bunny.


A rustic outdoor cherry blossom set with picket fence. Complete with picket wheelbarrow and (fake) baby chicks.  
And a bohemian egg chair as the centerpiece of my mommy and me sessions. I am hoping to capture motherhood in the raw. This session will include a few traditional look at the camera photos, but the majority will be you playing with your child(ren). In the case of multiple children we will capture you all together, but focus on the me part of the mommy and me. Each child deserves single pictures with their mom. 

If you are a fur mom! Bring your fur babies. If your children are 30, bring them. There is no age limit - your baby is always your baby. 

If you are nursing and wish to capture the magic that is - I am open and down with that too.
---
When: I am booking these sessions all through March and April and some into May. I have a super quick Mini day for those looking for a very short session. Check the booking page for sessions and times.

Where: Charleroi studio 

I am excited for warm weather and can't wait to capture some spring magic. Visit the pricing link below to go to the FAQ to answer some of your questions.

The pricing is explained further here: Spring 2022 Studio Collection 

Check out these awesome little addition to my offered products. See one in person during your session, I am sure you will want 1 or 3.

---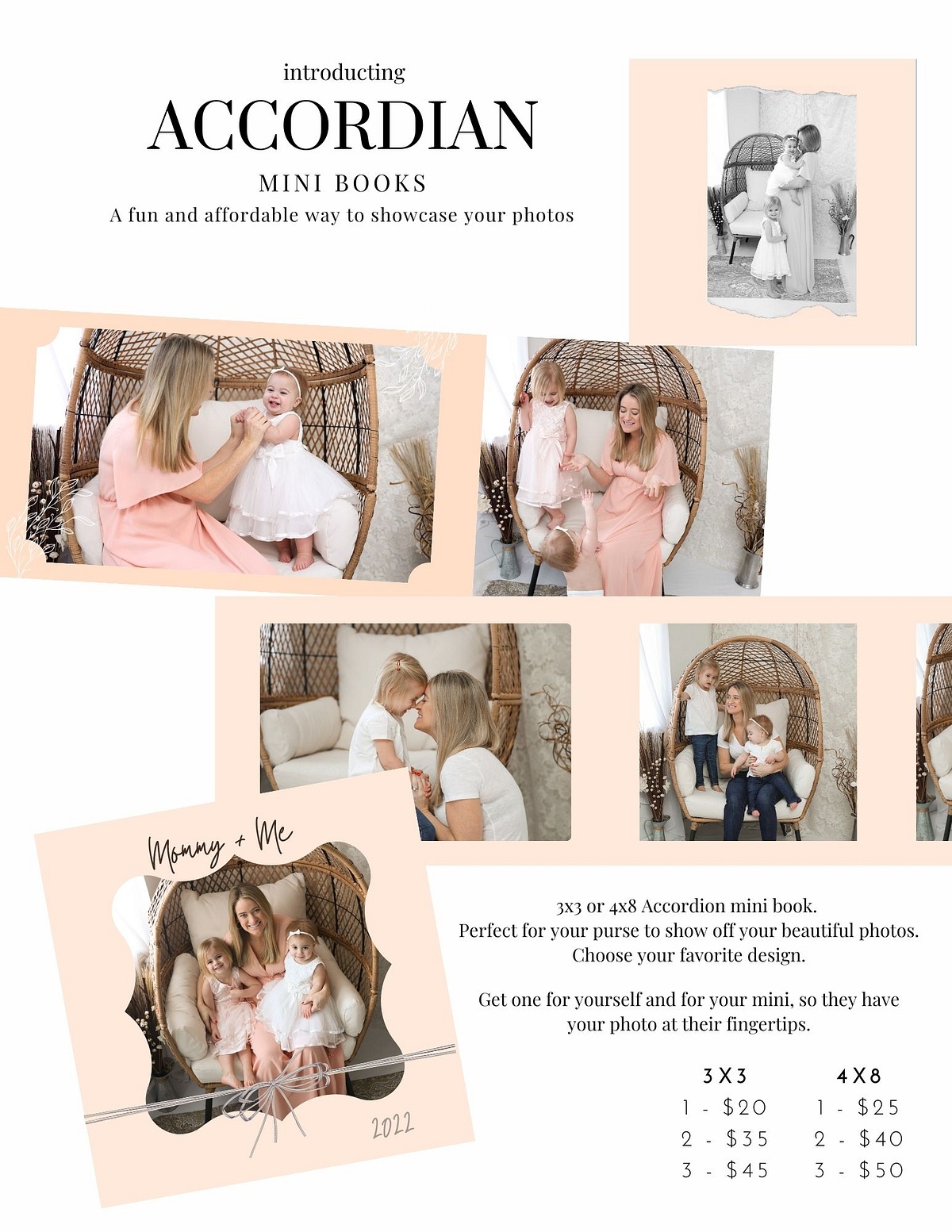 Please let me know if you have any questions / concerns. Click the button at the top to go to the booking page. I can't wait to see your spring smiles.